Bring the customer
experience to a new level
Symptom-based Digital Time Reservation System for Healthcare
Movendos mBooking is a symptom- and need-based time reservation system, which guides customers to the right healthcare professional at the right time, at the right location, or remotely. Fluent time reservation gives a good service experience to the customers and is saving time and resources of the professionals. The service is integrated with electronic health records.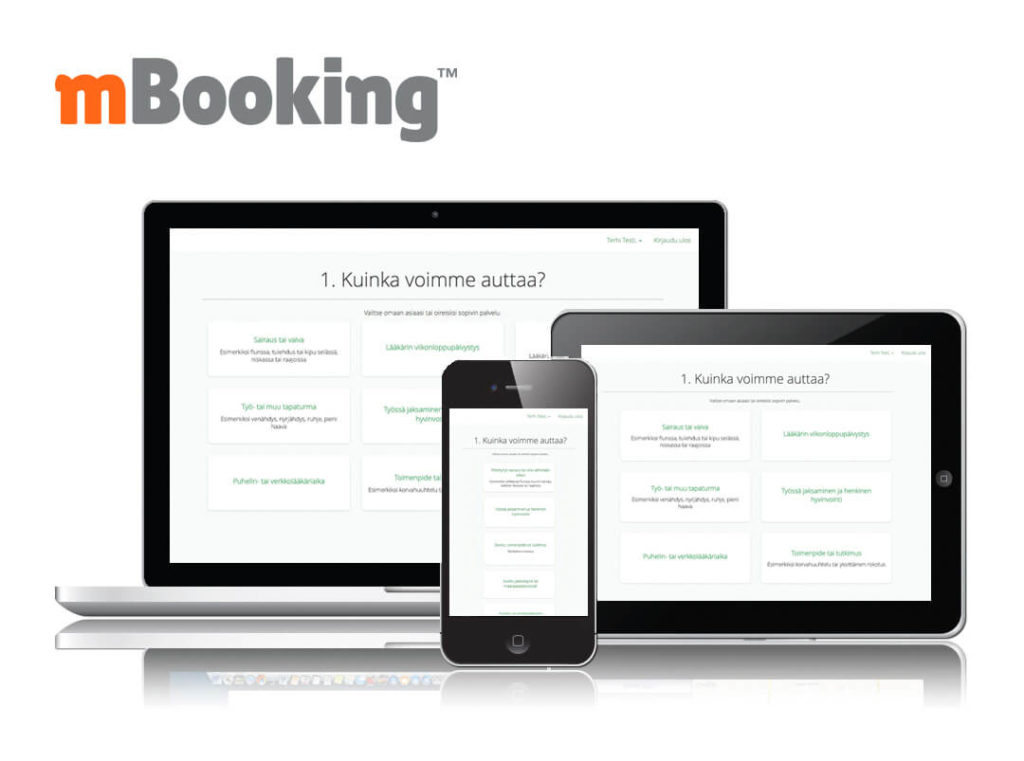 "Our collaboration with Movendos has been inspiring and smooth. Content aspects have been considered together, user experiences have been taken into account in development, technical support has been available and accessibility has been good. Things have always progressed within the agreed timeframe and have been confidential, transparent and uncomplicated. "

– Birgitta Ojala, Pirte

Guiding customer to the right professional based on the specific need and symptom makes customer experience better and professional work more efficient.

Managing appointment times using the calendar of the electronic health record system. No new systems or user interfacesneeded for the healthcare professional.

Fluent and effortless time reservation at any time and with any device. The working time earlier used for phone reservations is now freed for other customer services.

The system is tailored for the needs of the healthcare service provider, which enables more efficient guiding to right service paths and development of business.
Need based time reservation
Time reservation based on symptoms and needs

Tailorable
Tailored and branded to meet the needs of the healthcare service provider.

Fluent guiding to services
Guiding to the right services and to the right professional.

Specific user guidance
Automated user guidance for each time reservation path and need.

Confirmations and reminders
with sms
Confirmations and reminders of reserved times to the customer.

Cancellations online
The appointment times can be easily canceled online with the reservation code.

Integrated to electronic health record
REST-API integration. Management of appointment times in the calendar of the EHR.

Fluent use
Easy to use cloud service with any device.