Comprehensive Solution
for Digital Healthcare

Movendos Health Platform is a comprehensive solution offering services for fluent time reservation, data collection, surveys, reporting, remote appointments, chat, and messaging. Our secure and efficient platform can be tailored and customised based on customer needs .
Movendos Health Platform is a modern and scalable cloud-based solution, which can be integrated into electronic health records. The service can be used with any device, such as a PC, smartphone, or tablet.
Movendos Health Platform consists of Movendos mSurvey for health- and work-related screenings and surveys, Movendos mBooking for symptom and need-based time reservation, and Movendos mClinic service for remote appointments and chat. These all can be licensed separately or as a whole.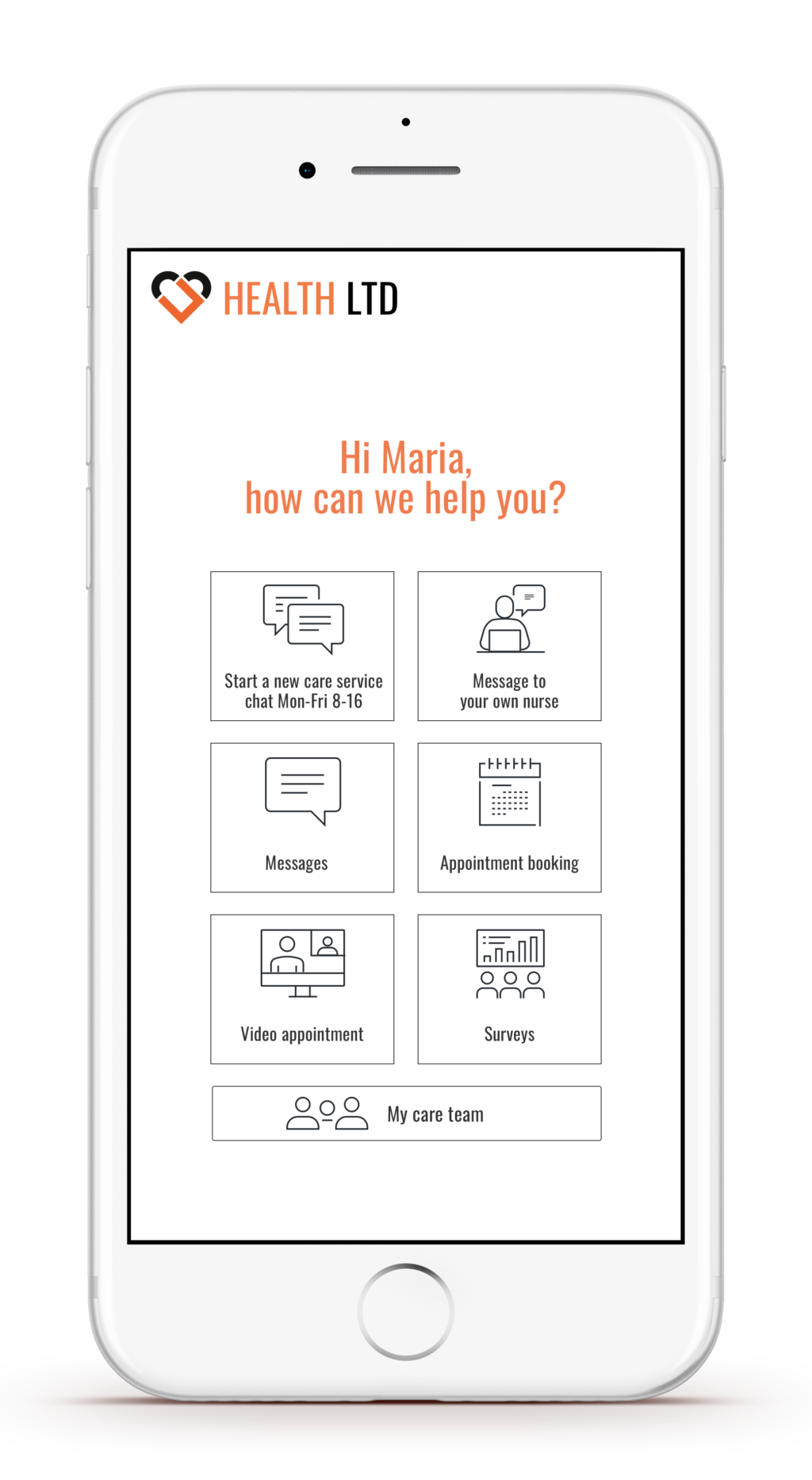 Movendos Health Platform in Numbers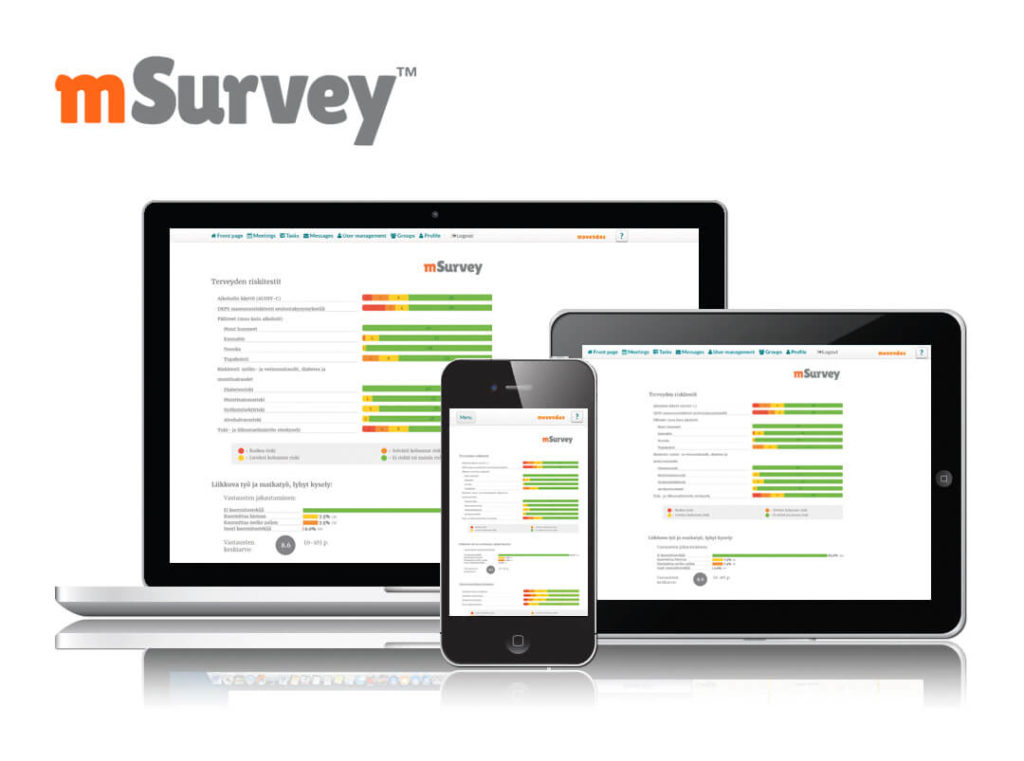 Solution for Health and Wellbeing Screenings and Surveys
Movendos mSurvey is an extensive, versatile and easy to use solution for screenings and surveys. mSurvey has been developed in close cooperation with health care professionals and research.
Time Reservation Based on
Symptoms and Needs
Movendos mBooking is a time reservation system, which guides the customer to the right professional in the right place and at the right time. The time reservation path is based on symptoms and needs, which makes the flow fluent for the customer.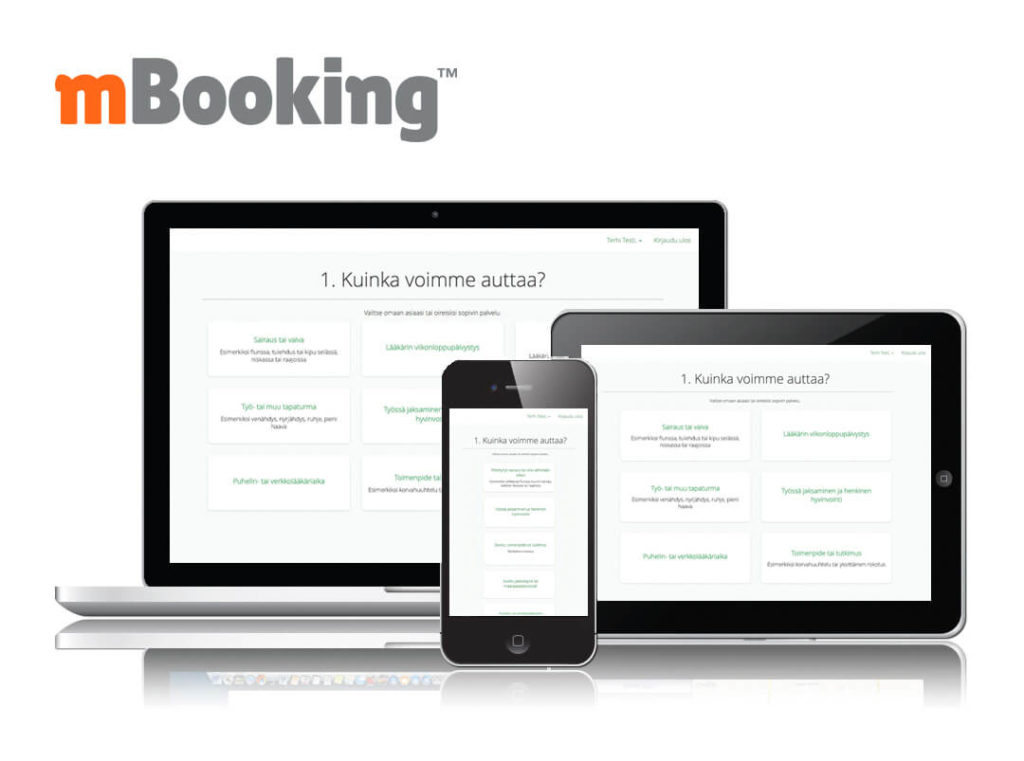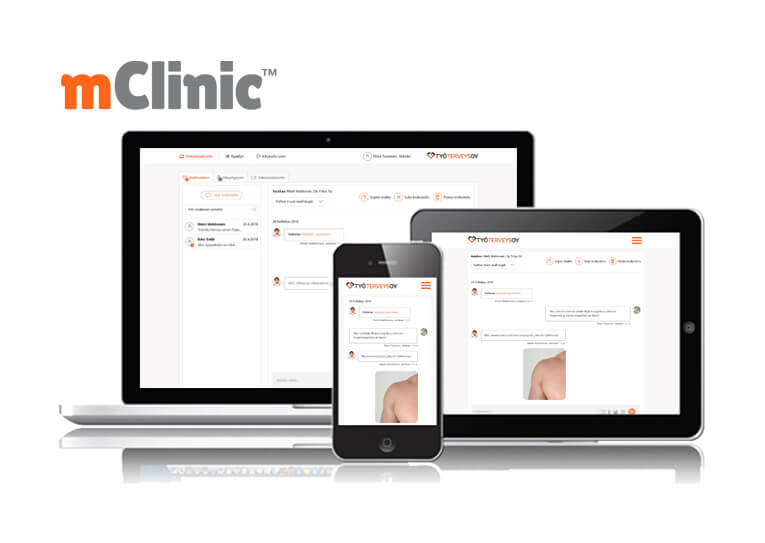 A Secure Solution for Health Communication
Movendos mClinic enables remote appointment and chat service for customers, regardless of time and place. It also creates new service possibilities for healthcare professionals.  Movendos mClinic is a secure channel for both external and internal communication, visually customised based on customer needs.
Digital tool for Remote Health Coaching
Movendos mCoach is an easy-to-use and versatile electronic remote coaching tool that enables location- and time-independent service for customers and new ways of doing things for professionals.